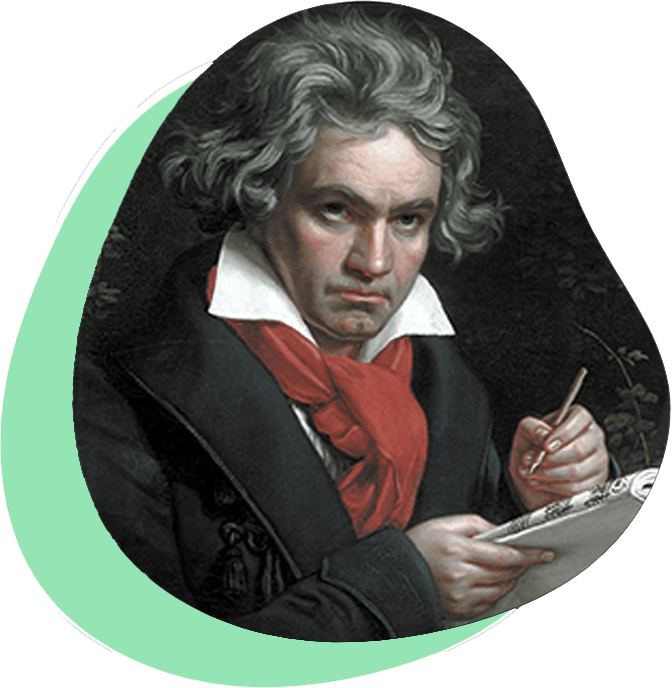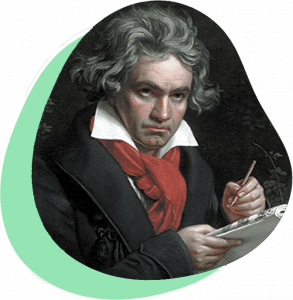 If there is one piano song that you want to be able to play above all others, it's Fur Elise. It is one of the most enduring piano pieces ever written and as popular today as it was when it was published over 150 years ago. When people think of playing the piano, they often imagine themselves playing this piece. Maybe you're one of them?
Take a sneak peek of our lesson
Beethoven is one of the best known composers all over the world. With Fur Elise he created one special song that made him famous, but you probably also know the opening notes of his 5th symphony and the "Ode to Joy" from his 9th symphony.
Fur Elise is a beautiful song and moves many people to start playing piano. If you are a beginner you can start to learn this song when you have closed the first Skoove chapters. You will find that it's not as hard to play as it sounds. Skoove's lesson begins with learning the two most important chords in this piece – the "Tonic" and the "Dominant".
Cheat sheet
| | |
| --- | --- |
| Artist | Beethoven |
| Composer | Beethoven |
| Release Year | 1867 |
| Genre(s) | Classical |
| Difficulty level | Advanced |
| Instrument  | Piano |
| Key(s) | A minor |
| Meter  | 6/8 |
| Techniques  | Right hand Melody, Broken chords in left hand |
Fun fact
Amazingly, Beethoven wrote this piece and put it in a drawer and seemed to forget about it. It was discovered later and published about 40 years after the composer's death. The title "Fur Elise" was not actually the title Beethoven gave the piece. Who "Elise" was is not really clear but presumed to be a lady Beethoven had romantic feelings for.
Start now and learn to play 'Fur Elise' on the piano with Skoove.