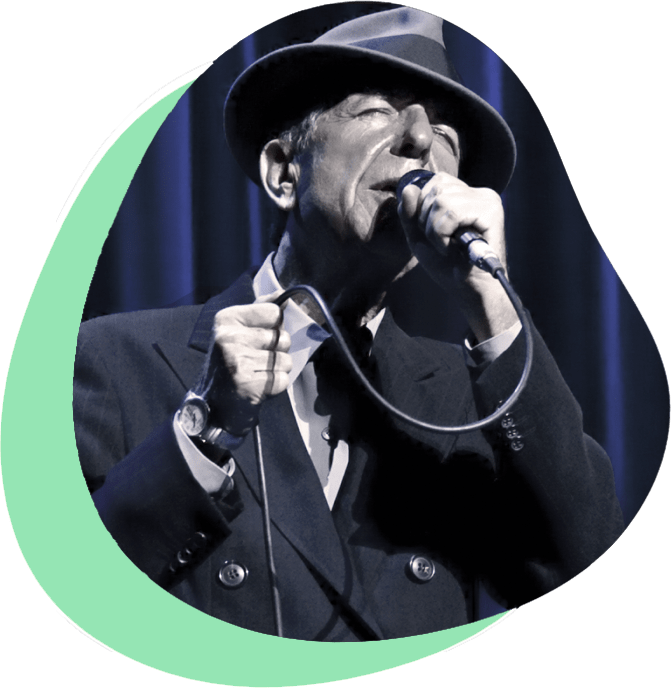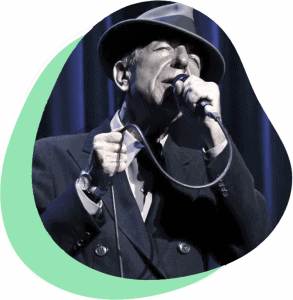 Practice hand coordination learning one of the most covered songs in music history
Take a sneak peek of our lesson
"Hallelujah" is a beautiful song which, although it has quite a long history dating back to 1984, struggled to hit high on the charts.
It became more widely known after it featured in the film "Shrek" in 2001 and since then has had around 300 cover versions and been featured in other films and TV shows.
Hallelujah was written in 12/8 time in the key of C major.
The lyrics have constantly changed and evolved over the years, with cover artists choosing to rewrite parts of it. Even Cohen himself struggled to write a definitive lyric, producing something like 80 different versions – and even varying the lyrics between his recording and live performances. It took him around five years to get the song to a point where he could perform it.
Cheat sheet
| | |
| --- | --- |
| Artist | Leonard Cohen |
| Composer | Leonard Cohen |
| Release Year | 1984 |
| Genre(s) | Folk, folk/rock |
| Difficulty level | Beginner |
| Instrument  | Piano/voice |
| Key(s) | Original C major (Gb major Skoove lesson) |
| Meter  | 12/8 (4/4 Skoove lesson) |
| Techniques  | Single note in each hand, coordination. Play in the key of Gb major. |
Fun fact
The lyrics describe the harmonic structure of the music. "The fourth, the fifth, the minor fall and the major lift"
Learn to play Hallelujah on piano step by step with Skoove