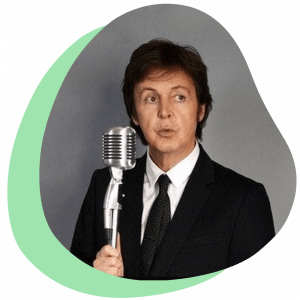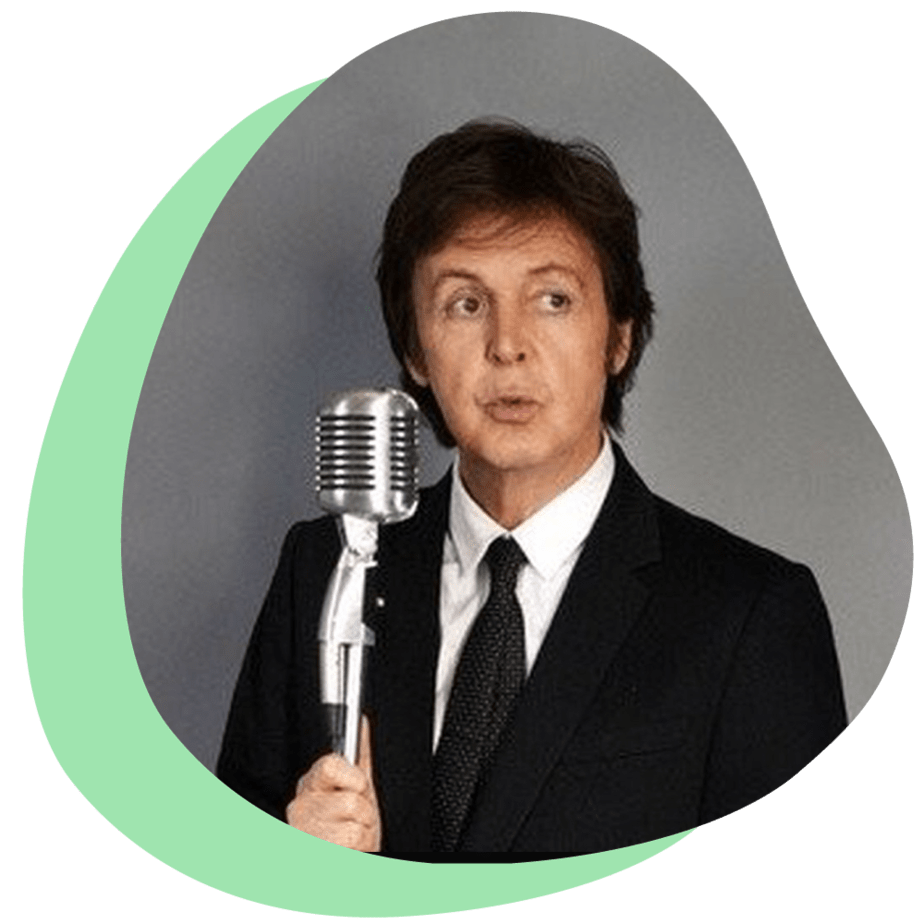 Paul McCartney wrote the song 'Hey Jude' to offer comfort to 5 year-old Julian Lennon when his parents were separating. This intermediate song gives you a good grounding in playing chords with the left hand in different hand positions.
Take a sneak peek of our lesson

Paul McCartney is one of the most successful songwriters ever. He was born in Liverpool, UK in 1942 and met George Harrison on a bus in 1954. McCartney has collected a huge number of accolades including 2 inductions in the Rock and Roll Hall of Fame (one as one of the Beatles and one as a solo artist). 32 of his songs have reached number 1. He received a knighthood in 1997.
Considered one of the greatest songs of all time, Hey Jude was the first released on the Beatles' "Apple" label and their first to be recorded on an 8-track recorder.
Cheat sheet
| | |
| --- | --- |
| Artist | The Beatles |
| Composer | Paul McCartney |
| Release Year | 1968 |
| Genre(s) | Pop/Rock |
| Difficulty level | Intermediate |
| Instrument  | Piano |
| Key(s) | F major |
| Meter  | 4/4 |
| Techniques  | Chord playing in different positions |
Interesting fact
It was the longest song to become a hit at the time, with the coda (the last part, with lyrics, "Na na na na") that lasted over 4 minutes. It is one of the most fun songs to play and sing along with!
Start now and learn to play 'Hey Jude' on the piano with Skoove.