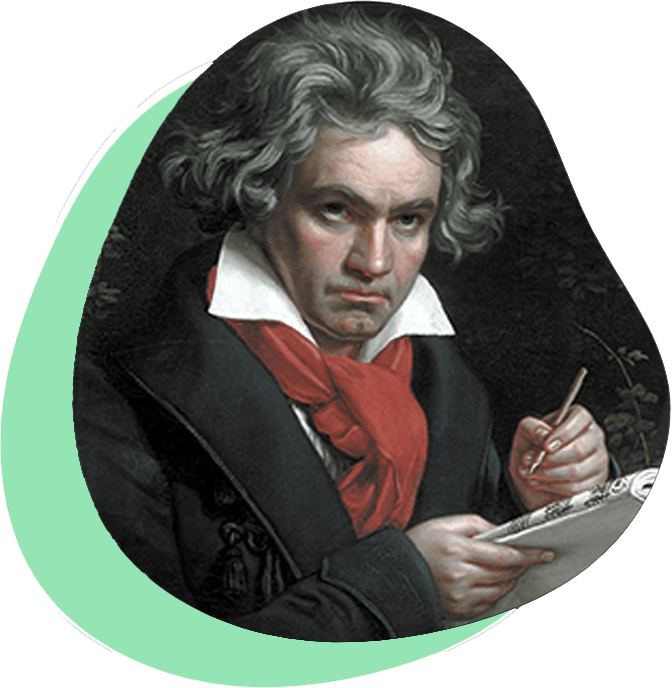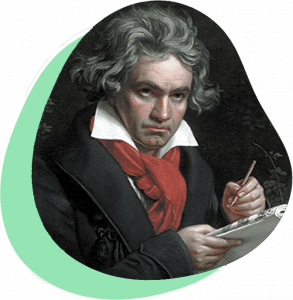 Learn the basics with one of the world's most recognized and beloved melodies in music history
Take a sneak peek of our lesson
"Ode to Joy" is the fourth and final movement of Beethoven's 9th symphony. It is sung by a choir, accompanied by the orchestra. This was the first time any composer had used a choir within the format of a symphony. He wrote it between 1822 and 1824 and was completely deaf when he wrote it.
The words for "Ode to Joy" came from a poem written by Friedrich von Schiller, with a few tweaks by Beethoven as he fit the words to the music.
Cheat sheet
| | |
| --- | --- |
| Artist | Ludwig van Beethoven |
| Composer | Ludwig van Beethoven |
| Release Year | 1801 |
| Genre(s) | Classical |
| Difficulty level | Beginner |
| Instrument  | Orchestral/choir |
| Key(s) | Original: D major | Skoove lesson: C major |
| Meter  | 4/4 |
| Techniques  | Steady quarter beats in right hand, long held whole beats in left hand |
Fun fact
Beethoven was determined to conduct the orchestra for the first performance of his 9th symphony, so a second conductor worked alongside him in case Beethoven lost the beat (which he did). When the performance ended, the audience stood and cheered. Unable to hear the huge reaction, Beethoven continued to face the orchestra. Finally one of the singers turned him around to face the audience so he could see their reaction. It became and remains one of the most played symphonies of all time.
Learn to play 'Ode to Joy' on piano step by step with Skoove