In response to the COVID-19 crisis, we at Skoove are making some of our premium content available for free to help those who may be struggling during these difficult times.
We hope we can make your time spent at home more enjoyable with music.
From now on:
Our beginner piano course is available on the free plan.
27 songs are now available for free (see full list below)
Teachers and educational institutions get Skoove Premium for free. Get in touch!
We hope you and your loved ones are okay. Please be safe and stay healthy.
Happy learning!
Your Skoove Team
Start your musical journey
Fall in love with the music — Learn your favorite songs; whether they're classical, pop, jazz or film music, all at a level that suits you.
Enjoy interactive piano lessons — Learn with courses that help you master everything from music theory, chords, technique and more.
Get real-time feedback — Improve your practice with rich feedback as Skoove listens to your playing and highlights what went well and areas for improvement.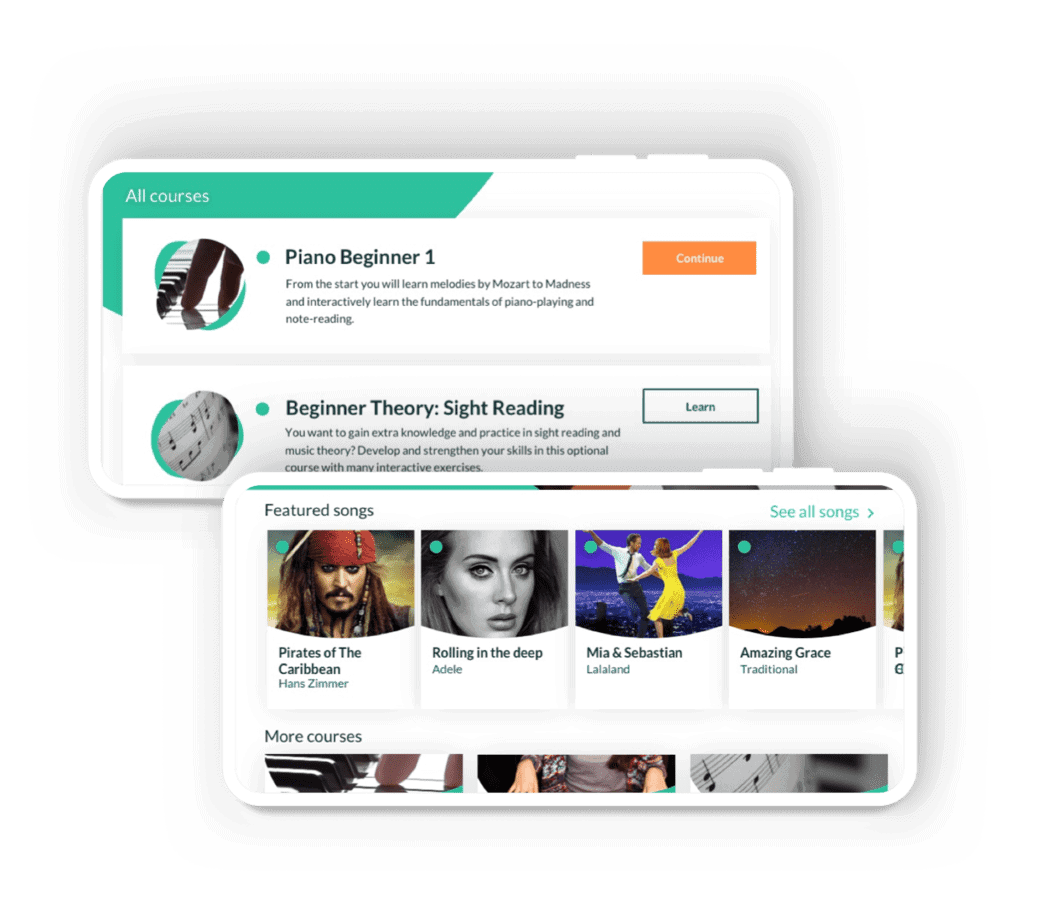 7 days free trial
$9.99 / month after the free trial, billed annually at $119.99
Start your free trial now
Full list of songs available for free
Across our courses you can find the following songs available for free:
Bill Withers – Lean on Me
Robbie Williams – She's the One
Queen – We Will Rock You
Beethoven – Ode to Joy
John Williams – Theme of Jaws
Don McLean – American Pie
Ed Sheeran – Perfect
Deep Purple – Smoke on the Water
Meghan Trainor – All About that Bass
Beach Boys – Good Vibrations
Mozart – Sonata No 11
The XX – Angels
The Mamas & the Papas – California Dreamin
Crockett's Theme – Miami Vice
The Police – Every Breath You Take
Bryan Adams – Everything I Do
Katrina and the Waves – Walking On Sunshine
James Bond Theme
Elton John – Rocket Man
Coldplay – The Scientist
Gerry & The Pacemakers – You'll Never Walk Alone
Remme – Get Older
Beethoven – Für Elise