Love songs represent many if not most of the world's greatest hits and fortunately, many of them, including the four listed below, are relatively easy piano love songs for beginners to master.
Four piano love songs for beginners:
"Perfect" 
by Ed Sheeran (2017)
Nothing turns more heads at a party than an Ed Sheeran's love song "Perfect". Though seemingly simple, it sets a solid romantic tone from  the beginning to the end. 
A difference between "Perfect" and other songs is that "Perfect" is set to a 6/4 time signature instead of the 4/4 time signature with which you may be more familiar thus far. The major beats per measure are divided into three segments giving the song a characteristic, romantic quality common to many love songs. As you play your way towards the melody, watch how the time signature makes your listeners  sway to the rhythm.  
"Angels" 
by The xx (2012)
"Angels" by The xx has significantly more repetition in its notes and musical phrases than you might find in other songs.  Both the chorus and verses center around the same cluster of three notes. This evokes a haunting feeling of being trapped in an emotional rut. 
The song's slow vibe allows for a lot of experimentation in tempo for dramatic effect. The arpeggios (the chord tones played in succession) throughout are easy to master. The repetition of these notes gives you as much practice as you need to perfect the progression. 
See how you can adjust the tempo of your arpeggios slightly each time the chorus appears.  The subtle tweaking you do will bring the song to life and your listeners into the 'love zone'. A wonderful love song to play on piano!
"My Heart Will Go On" 
by Celine Dion (1997)
"My Heart Will Go On", which won the 1998 Academy Award for Best Song in James Cameron's The Titanic, has captured the hearts of listeners for decades. 
Aside from being a popular hit "My Heart Will Go On" is a romantic yet an easy piano song for beginners. Most of the song's notes are close together. The eerie aesthetic of the melody allows for slow motion from chord to chord in the left hand, making the left hand moving minimally and beginner-friendly to play.
"Love Story" 
by Taylor Swift (2008)
Though now a pop legend, Taylor Swift's groundbreaking career began within the realm of country and most of her early songs were catchy love ballads.  
"Love Story" is a modern take on the story of "Romeo and Juliet". It begins each of its verses on the last note (Major 7) of the major scale. This adds a consistent feel of romantic anticipation. 
After developing a flow with slower songs, "Love Story" may prove a bit of a challenge, but the rewarding feeling you will get by mastering all its notes and rhythms will be more than worth it.  Swift's rhythms can be surprisingly difficult to wrap around your fingers at first play. Try playing the melody on its own slowly before introducing the left hand's chords. 
Serenading with love songs for beginners
Aside from the obvious benefit of serenading a special someone, learning love songs on piano can help you understand the basic composition of a song. Enough to even motivate you to write your own! As you work your way through the meaningful love ballads already out there, start to think about how your own stories could be set to music.
Feels like the right time to get started? Make sure to have the right posture.
Related article:
---
Author of this blog post: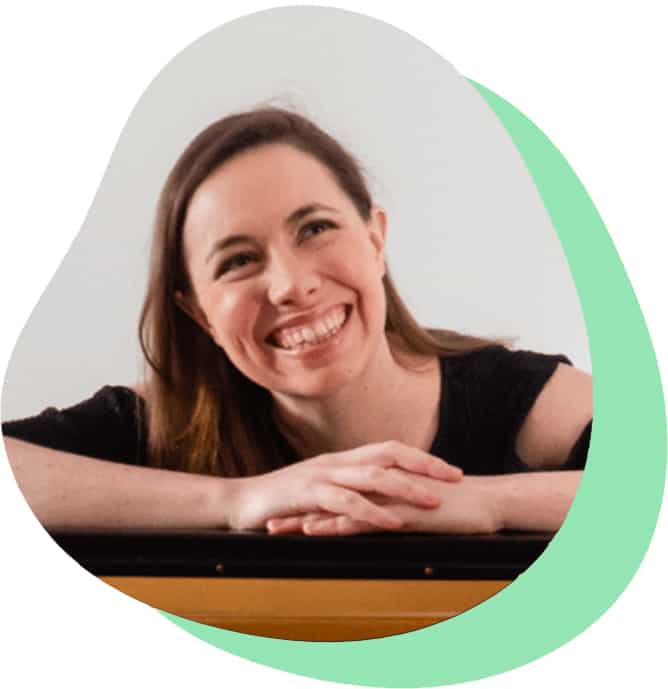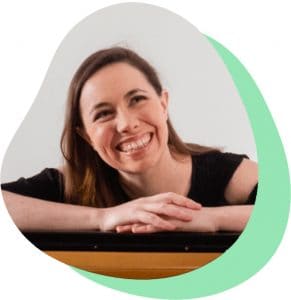 Roberta Wolff started piano lessons at the age of five and is still enjoying learning! Currently, she teaches piano pedagogy and performance pedagogy at post graduate level in the UK. Her other work includes running a private teaching practice for students of all ages and abilities and creating learning and practice resources. Roberta loves writing as a means to supporting others on their piano journey.
---