When it comes to teaching music, keeping your students focused can be tricky. Whether it's explaining new concepts in one-to-one tuition, or trying to keep a classroom full of excited new musicians engaged; Skoove may be able to help. Get in touch to redeem your teacher discount and find out how you could implement Skoove into your lessons.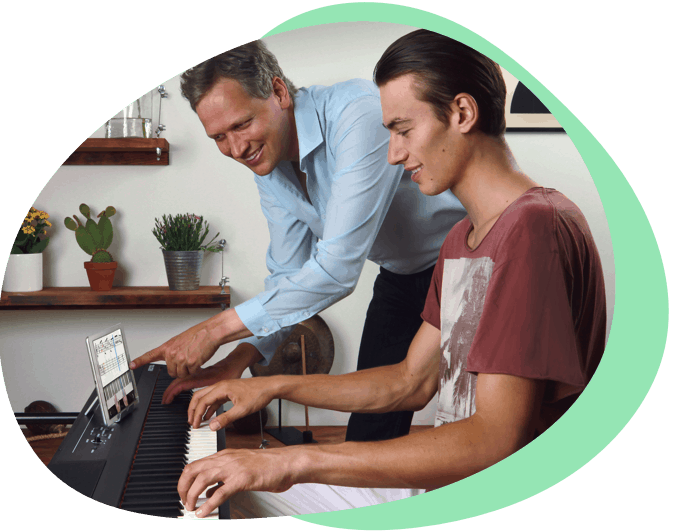 Here's how we can get the best out of your teaching

Maximise precious learning time by keeping students engaged on the task at hand with interactive lessons and popular repertoire.

Deliver inspiring lessons using popular songs that cover piano fundamentals to advanced music theory in an engaging and visual way.  

Teach strategically with the Skoove lesson library! It's built on proven methods, and endorsed by real-world teachers. 

Keep the momentum going outside the classroom. Skoove consolidates your teaching, even when you're not there in person.
Take your teaching to the next level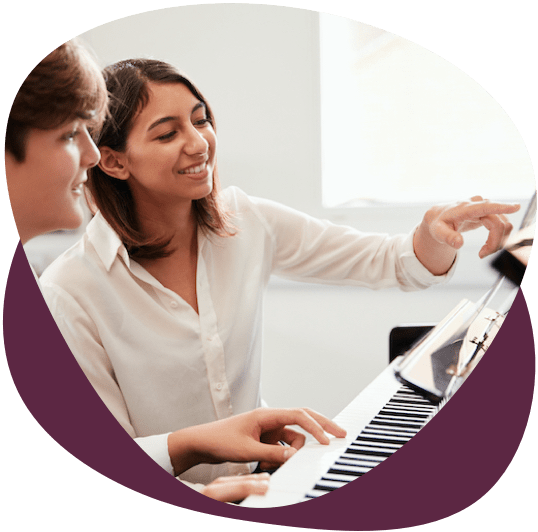 Every student is unique, Every class is different, the one constant is you.  As a music teacher, you are always giving your best for your students, and thinking of the right way to communicate your passion for music. Sometimes, it can be tough. What do you do when the class attention drifts, or when a student is stumbling over a particular hurdle? 
Skoove gives you that helping hand to maximize your efforts, and to provide a more effective and fun lesson for your students. Skoove allows students to learn faster, it improves their motivation, and it's always on hand as a learning companion for the times when you can't be there. 
Made by professionals and approves by top teachers
But don't take our word for it, here's what other teachers say about us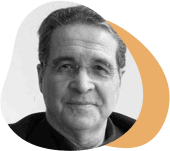 Sir Mark Featherstone-Witty Founding Principal/CEO, The Liverpool Institute for Performing Arts (LIPA)
" Quality tailored learning (and, if possible, inexpensively) is a learning experience we search for. Skoove handsomely provides this. You'll find what you need. We are proud to be associated with Skoove. "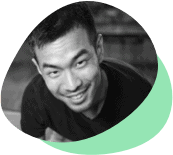 Christian Li Piano Instructor, Berklee College of Music
" I have had many students who are new to certain concepts in jazz and popular music. Skoove presents these concepts in a clear, practical, and enjoyable way. It serves as a surrogate teacher, guiding my students through their week of practicing and setting us up to move forward quickly during our actual lessons. "
In class and at home benefits


Customize your students' learning experience by taking advantage of Skoove's vast catalog of lessons, subjects and songs

Achieve learning outcomes quicker by optimizing time spent in the classroom, with Skoove acting as your teaching assistant

Enable all your students to progress, regardless of differing skill levels across one class

Keep your students in learning mode with inspiring band play-alongs and interactive exercises

Keep momentum going from your class activity, all the way to the students' home. Skoove is fun, friendly, and available 24/7

Avoid wrong practice and bad habits during home studies. Skoove guides students with over a thousand hand technique videos

Band-Mode allows students to taste the thrill of playing in a live band, all from the comfort of their own home

Skoove's 21st century technology excites and inspires students. It's learning, for a new generation
Say hello
Ready to find out more? Want to redeem your teacher and student discount? Get in touch, and get ready to take your students to the whole new level of piano with Skoove