It's a common misconception that your ability to learn new things and pick up new skills is truncated, diminished, or otherwise compromised once you reach adulthood.
You hear about classical and pop musicians getting their start on the piano at age three or five or seven and then transitioning to other instruments or to composition, growing their skills and ultimately becoming "masters" of the craft. But this is far from the only timeline by which it is acceptable, or possible, to become proficient at the piano and at music in general.
In this post, we will explore some tips that you can use as an adult piano student to find the music that suits your particular skill level interest.
Start your musical journey
Fall in love with the music - Learn your favorite songs; whether they're classical, pop, jazz or film music, all at a level that suits you.
Enjoy interactive piano lessons - Learn with courses that help you master everything from music theory, chords, technique and more.
Get real-time feedback - Improve your practice with rich feedback as Skoove listens to your playing and highlights what went well and areas for improvement.
1 month free trial
No credit card details required
Start your piano journey now!
What adult students should do
There are countless ways to learn music. What works well for one student may not work so well for another. Nevertheless, there are some basic strategies that all adult students can benefit from practicing when starting to learn piano.
Certainly there is no single "right" way to go about it. There's a multitude of resources that can instruct you (or help you instruct yourself) in the mechanics and theory of piano, from looking into lessons at local music schools to downloading or subscribing to online tutorials. Learning styles vary from person to person, so feel free to explore a variety and a combination of options.
The best way is to have regular access to a keyboard; this will help you feel the most comfortable and achieve the fastest, most substantial results. Physical keys are preferable, but virtual ones work too!
Trust the process of learning simpler music
While it may seem somewhat boring at first to practice simple music or simplified versions of your favorite songs, it is in reality better for your progress. By trusting the process of learning simpler music, you will learn the building blocks of piano technique and theory. Learning these skills such as basic piano chords will open up new doors down the road.
Skoove's beginning piano arrangements are some of the simplest and clearest versions available. By taking the time to study these basic fundamental skills presented in simpler music, you will build a stronger foundation that will help you develop solid technique and abilities.
In the beginning, approach each piece of piano repertoire not as a destination in itself, but instead as part of the journey of learning how to play the piano. If you approach your study in this sort of progressive, building way, you will most likely feel more motivated to reach for more challenging material. You will be able to place yourself and your journey with the piano in a larger context.
From the beginning, Skoove lessons incorporate famous repertoire from rock, pop, classical, blues and more! All the material in the lessons is designed to help you progress quickly and easily:
Try multiple approaches to find the one that is right for you
There is no single perfect approach to learn music. Every student learns music in a different way and draws different conclusions from what they learn, even if the content of the lessons is the exact same. Part of the luxury of learning music today, especially as an adult, is that you can pick and choose from the many different learning tools available today. 
So test them out! You can try using Skoove, one of the best piano apps available on the market today. Skoove offers lessons for every taste, whether you want to learn more about theory, technique, and scales or you are just interested in learning a few major and minor chords to play your favorite songs.
Be ready to apply your skills to other music
One advantage to learning skills on the piano like scales and chords is that you can take those skills and apply them to other music you are interested in learning. For example, if you learn about the grand staff in music, you can take the knowledge you have gained and apply it to any song that is notated on the grand staff. This is a huge advantage to you as an adult learner!
Another advantage to learning skills on the piano like reading, chords, and scales is you will learn how to look at sheet music and judge its quality. One problem many students have when scouting around on the internet for music is that they do not understand how to pick music that is correctly notated.
By studying skills like reading on the grand staff, you will develop the tools you need to choose music that is appropriate for your skills and interests! Skoove's beginning piano arrangements teach you how to read music in a simple and straightforward way. Plus, you receive real-time feedback on your performances which will help you to improve your reading skills even faster!
What adult piano students should avoid
Just as there are some tried and true strategies that all students can benefit from, regardless of their age, there are some specific things that adult students should avoid doing in order to optimize their own piano practice. 
Using books designed for kids
If you are learning piano as an adult student, you should avoid using piano method books designed for children. As an adult, you have developed your fine motor skills to a higher degree and can breeze through the material in most children's piano method books quite easily. 
There are many methods designed for adults that you can find, in addition to online apps like Skoove. Apps like Skoove are perfectly suited for adult learners as they are designed to give you an interactive experience and provide you with the correct amount of challenge. Additionally, lessons are short enough that you can fit them into your busy schedule! 
Using the same sources you used as a kid
Additionally, if you studied piano as a child you should avoid using the same books you did then. While it may be fun to crack open your childhood piano method book, the material inside of it has not changed and will likely lead you down the same path you have already travelled. 
The world of music education and technology has changed dramatically in the last two decades. There is more information available now on the internet than ever before. 
Furthermore, that information is available to you most anywhere on the planet. You could study piano with an app like Skoove while you are on your lunch break from work, while traveling at the airport, or on a vacation. Learning with an app allows you to practice anywhere you want to go.
When is it too late to take up the piano?
Trick question: Never! When it comes to learning, a "point of no return" does not exist, whether you're twenty-one or eighty-one. And when it comes to a skill like playing a musical instrument, the timeline is as prescribed and fixed or as fluid and flexible as you want it to be.
The key to quantifiable results, as we pointed out earlier, is the same with acquiring any skill: consistency. Though you may not notice progress right away, try not to judge yourself by an arbitrary timeline. You are progressing, and your growth will reveal itself in due course, age notwithstanding.
Conclusion
A huge part of learning piano as an adult is to find the proper music for your skill level and interest. Since most of us have many outside obligations and music is primarily a form of relaxation and creative expression, we don't want to waste any time on material that is not suitable for us to practice.
Practicing with an online app like Skoove ensures that you will learn appropriate skills and materials that you can transfer to any other style of music you might want to play. Whether you want to focus on technique and theory or you just want to learn some basic chords to play your favorite songs, Skoove has lessons for adults interested in all styles!
The lessons and pieces of music that it takes you through–from Debussy to Scott Joplin to John Legend–are tailored to your skill level and make it easy for people of all abilities to enter (or re-enter) any stage of practice. At least 50% of our users are beginners at the piano, so never fear: you're in good company.
---
Author of this blog post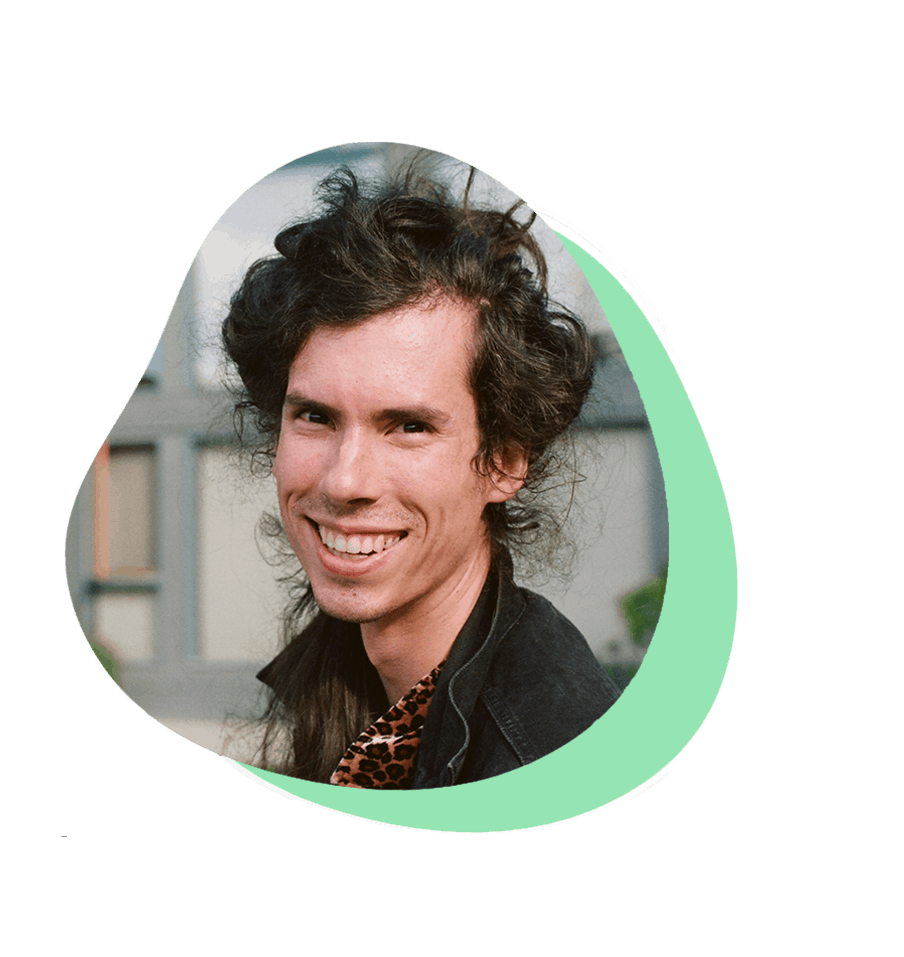 Eddie Bond is a multi-instrumentalist performer, composer, and music instructor currently based in Seattle, Washington USA. He has performed extensively in the US, Canada, Argentina, and China, released over 40 albums, and has over a decade experience working with music students of all ages and ability levels.
---
Share this article
Share this article