Many factors contribute to our impressions of the giants of classical music. Consider Mozart, Beethoven and Debussy. They have been immortalised in media, their music and influence are great. But what did music mean to them? And what can this teach us about our own musicianship?
Mozart (1756 – 1791)
Mozart was born into a musical family. His father, Leopold, was a violinist, composer and teacher. His sister, Nannerl, was a promising young musician taught by their father. She recalls her younger brother, Wolfgang Amadeus, watching her keyboard lessons with fascination and pleasure at the age of three. Leopold, recognising his son's potential, began teaching him and transcribing Wolfgang's short improvisations. When Mozart was six, his father took his children on a four-year tour throughout  Europe. In spite of the trials of such a tour, the young Mozart astonished royal audiences with his playing. In later years, Mozart often composed for his pupils. You can learn the theme from one of these pieces with Skoove. The Skoove app listens to your playing and gives you instant feedback and learning guidance. 
Mozart's Music
Mozart absorbed a huge variety of music from his travels therefore he was an expert on every style. This synthesised in his operas where the structure of music perfectly matched the unfolding drama. He is best known for his skill with melody. He wrote these with unmatched delicacy and beauty. They touch on the depths of human emotion and experience. 
Mozart's music is amongst the most popular music for learners since it encourages beautiful tone, clarity and shaping of melody. You, too, can explore Mozart's music with the help of Skoove. The Skoove app shows you the exact fingering and patiently waits until you have hit the right key.
Mozart's 'genius' or… 'practice makes perfect'
Popular films, such as 'Amadeus', suggest that Mozart's work was flowing effortlessly. But let's not assume talent alone leads to being a 'genius'. As Mozart put it in one of his many letters to his father:
"It is a mistake to think that the practice of my art has become easy to me – no one has given so much care to the study of composition as I have. There is scarcely a famous master in music whose works I have not frequently and diligently studied" W.A.Mozart
Mozart died in 1791, age 35, of an unknown illness, leaving us with a huge amount of beautiful music, "music which has no parallel in its achievement of depth without pomposity, clarity without banality and simplicity without shallowness." *
Beethoven (1770 – 1827)
Beethoven had a huge impact on the structure and scale of music. He was an innovator, his music takes us from the Classical (1730-1800) to Romantic (around 1800-1850) periods. This was a move from lighter music with a clear texture to dramatic statements of individual emotions through music. 
Needless to say, one of Beethoven's most popular, dramatic and deeply emotional pieces is his 'Moonlight Sonata'. Learn a version of Moonlight Sonata with Skoove. Skoove guides you through the learning process patiently by showing you the correct fingering and waiting until you hit the right keys.
Beethoven's Music
In his music, Beethoven made groundbreaking departures from the styles of the time. Similar to Mozart, Beethoven in real life was different from the Beethoven of mythology.
Beethoven was also taught first by his father. In 1787 he briefly studied with Mozart and later Haydn. He became a virtuoso pianist admired for his improvisation skills. The stories of his temper and eccentricity begin around the time his hearing deteriorated. His last 10 years were spent unable to hear. Yet for Beethoven composing was a necessity; furthermore, he had to express what was in his heart. Beethoven lived only for his art
"It seemed impossible for me to leave this world until I had brought forth all that I felt was within me." *
You can explore the opening theme in Beethoven's timeless composition Für Elise with the Skoove app. 
Debussy (1862 – 1918)
Like Beethoven, Debussy moved music into a new era. He looked for inspiration beyond the western tradition. He was overwhelmed by the beauty of the Javanese gamelan (a variety of brass percussion instruments which creates a wash of sound and colour). In working out a new compositional language he was also influenced by French impressionist artists like Monet. Monet's Water lilies are characterised by colour and light. Close up it can be hard to spot the shape of each single lily.
Debussy's music
Debussy was the first 'impressionist' composer. Impressionists focused on creating atmosphere, emotions and moods through sound. Impressionist music is much the same as art. Distinct forms are hard to define but you always sense the mood and emotion. 
You can begin to explore the colours of Debussy at the piano with this adaptation of Clair de Lune. 
It was very important to Debussy that music be communicative. He wrote:
"Love of art does not depend on explanations…when we really listen to music, we hear immediately what we need to hear." *
Mozart, Beethoven and Debussy
Without doubt these composers have made a huge impact on music. By studying their lives, we learn of struggles and hard work in the name of artistry and communication. A dedication and driving force to create is shared by them all. 
Are they geniuses? You decide. One thing is for sure, their art speaks of what it means to be human. The emotional language of their music is as relevant to us today as when it was written. That is why, even as styles change, their quality music will endure.
*References – Classical Music: The Rough Guide. Edited by Joe Staines.
---
Author of this blog post: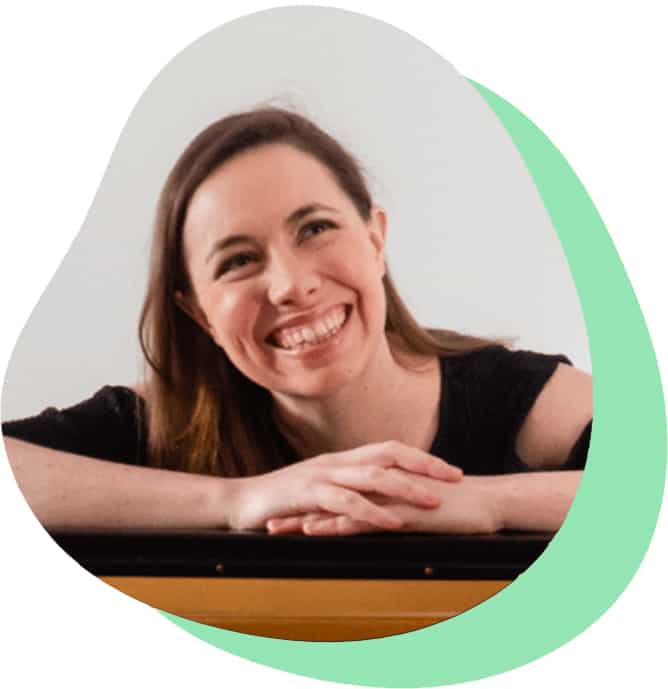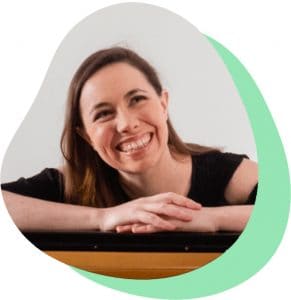 Roberta Wolff started piano lessons at the age of five and is still enjoying learning! Currently, she teaches piano pedagogy and performance pedagogy at post graduate level in the UK. Her other work includes running a private teaching practice for students of all ages and abilities and creating learning and practice resources. Roberta loves writing as a means to supporting others on their piano journey.
---